One of the most popular pictures I've put up on Instagram recently has been one for Homity Pie. Strange name.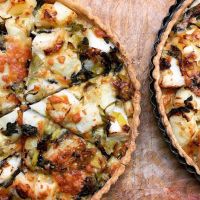 There's a wonderful feel about egg and bacon pie – something reassuring about the sense of simplicity, old style homeliness and 'tradition'. It's unusual (for us anyway) to have things like this these days, but it's an old blast drawn from the pages of the 'Golden Wattle' cookbook.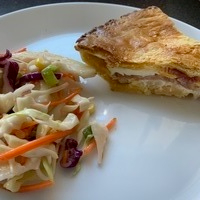 Any idea what a jalousie is? No – neither did I. And extremely unusually for me, I've had this recipe for a long time and it never occurred to me to look it up.